The CEI Foundation: Our Continuing Projects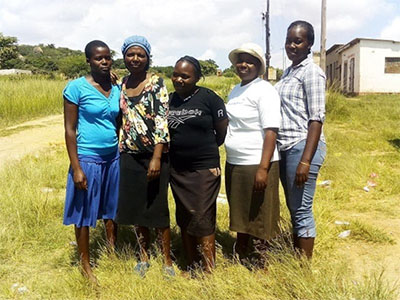 Today's Woman Group, Domboshawa, Zimbabwe
Chenai Mawodzwa is a 31 year old entrepreneur and businesswoman and one of the members of the Today's Women group. At the moment she runs a business trading across-border. The money will allow her to rent a shop at the Showground shopping centre where more people do their shopping, allowing her to tap into this profitable market place. The income her business makes will be used to educate her children and provide her family with their basic needs.
Today's Women group is made up of 5 women who run businesses so they can support and provide for their families. They will be able to increase their profits so that their family can look forward to a future out of poverty.
---
Sunganani Group, Lilongwe, Malawi
The group is made up of 17 women based in Lilongwe district. The majority of women in this group are married and they have 56 dependants between them. The women run small businesses to support their families. In the group there is a member named Florah. She is 29 years old and a single mother of 1 child. She sells vegetables and cooking oil. Together with her fellow members of the group they will buy more stock for their various businesses. Florah plans to buy 25 litres of cooking oil, a basket of vegetables and tomatoes. The profits she will make will help her pay school fees for her child. She has been running the business for 5 years as a means of earning money to support her family. Florah plans to grow her business and open a grocery store near her house. She also plans to start supplying vegetables to one of the nearby schools. In the near future she plans to buy land and build a house on it.
---
Care Group Tuzamurane Twiyubaka,Rurembo Sector, Nyabihu District- Gasiza Branch, Rwanda
Care Group Tuzamurane Twiyubaka (which translates to 'Let us help each other') need to buy seeds and fertilizers to grow sugar cane. This group is made of 25 members: 6 men and 19 women. It was established in 2014 with the help of CARE as a Voluntary Savings and Loans Association, or VSLA. These groups are formed by communities that begin by pooling members' savings and using these savings to make loans to individual members. Before coming together, the group members struggled to cover even their most basic necessities. Since joining the group, they've come together and started putting small amounts of money together as savings. After finding out their savings were not enough for the group members to pursue their small income generating activities such as farming, they applied for support. Jean Claude NDUWAYEZU is one of the group members. When he joined the group, he was working for others but now he grows his own sugar cane and sells them to a collection centre, which takes them to a sugar cane factory. Some of the sugar cane is sold on to individuals. He can sell more than 1000 pieces of sugar cane. Each of the group members carries out small income generating activities The good thing about it is that each group member is now able to provide food for their families.
---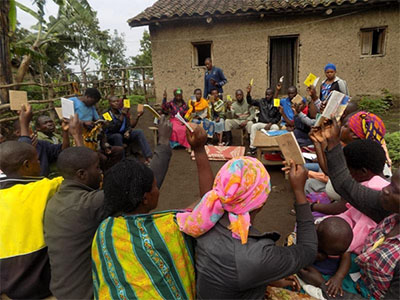 The Care Group, Urugwiro, Rwanda
The Care Group Urugwiro which can translate as "Be generous" is a Voluntary group made of 30 members: 21 women and 9 men established by Care Rwanda in 2013. They live in Cyanzarwe sector, Rubavu district in western region of Rwanda. All group members are farmers who grow potatoes. Theoneste Semana is one group member and he says that these groups help them learn some income generating activities. They will invest in growing potatoes and increase their harvest. This will help them to increase the member's capacity due to the increase of harvest from additional investment. In the future they plan to buy their own piece of land which will help to reduce expenses on renting the land where they grow potatoes. It will help members to continue taking care of their families and pay their children's school fees.