The CEI Foundation: Our Current Projects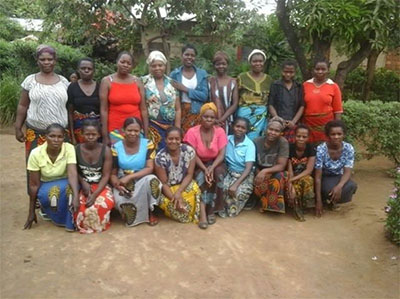 135 Faith Group, Monze, Zambia
The Faith group of Monze has a membership of 20 women aged between 25 and 53. These women have a total of 80 children and orphans. The women of Faith run small scale businesses with the aim of reducing poverty levels in their families. They sell goods like assorted groceries, vegetables, kapenta (small fish) and salaula (second hand clothes).
Mercy Muleya 42 year is a member of this group. She is widowed and has four children who are in school. Mercy runs a market stall selling assorted vegetables, beans and kapenta (small fish).
---
Prosper Group, Livingstone, Zambia
This is a group called the Prosper Group women of Livingstone district in Southern Zambia. There are 10 women in this group aged between 24 and 63. Some women are married and some widow and have 44 children among themselves and all the children are in school. They run small scale businesses like grocery, second hand clothes and market stalls.
Rosemary Chisamu is 63 years old, she is a member of this group. She is married and has eight children one is in school. She runs a grocery selling sugar, eggs, cooking oil and soaps. Her grocery is in the market and her customers are people in her community.
---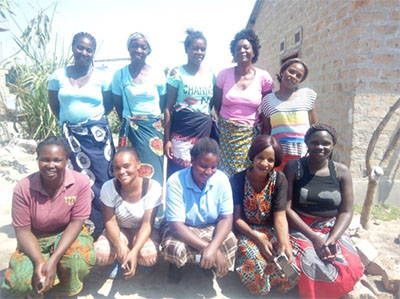 Kunyanyala Group, Choma, Zambia
This group named Kunyanyala women's group of Choma which has 10 members aged between 25 and 60. Most of these women are married and some are widowed. They have 65 children and orphans who are in school. They started their businesses for different reasons but mostly to reduce poverty levels within their families and to be financially independent.
Eunifridah Muleta 39 years old is married and has seven children who are in school. She runs a market stall selling beans, kapenta (small fish), tomatoes and assorted vegetables. She has been doing this business at the busy market of Choma for over fifteen years now.
---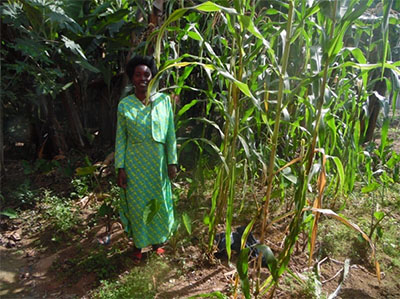 Claudine Ntirenganya, Burera District, Rwanda
Claudine Ntirenganya is a 28-year-old farmer. She grows bananas and maize on a hectare of farm land to support her family's living costs. Claudine has been growing and trading bananas for over 10 years. Her family, consisting of her husband and one child who will begin going to school next year, live in the Rugarama sector of Burera.
Through her present farming activities, she has created jobs for 3 permanent employees and 3 members of her family. Claudine is a hard-working, ambitious woman who wants to expand her banana farming business and increase her harvest by growing bananas on an additional half a hectare of land. Her husband too gives her a hand with the farming activities. Buying the farm means she can harvest around 2 tons of bananas which she can sell for more than $1,400, which will significantly increase her income. She will also create two more seasonal jobs through this. Claudine will double her farming activities in the future.
---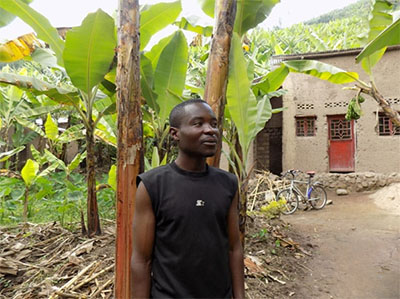 Theogene Turimumahoro, Nyabihu district, Rwanda
Turimumahoro Theogene is a 27-year-old farmer who has been growing sugar cane for the past 4 years in the Shyira Sector of Nyabihu District located in the western province of Rwanda. Turimumahoro has finished his advanced studies and decided to engage in agricultural business to overcome his financial problems. Soon, he found success in his business and was able to construct his own house from the profits earned from growing sugar cane. Now, he wants to expand his agricultural activities for a 24-month period. He hopes this will enable him to produce a big truck of sugar cane to sell in the market and buy more land in the long term.
---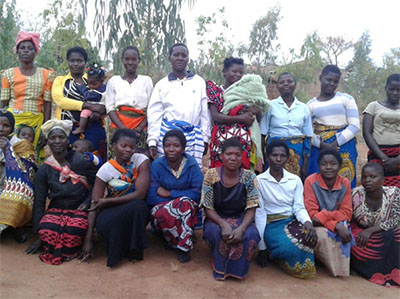 Ndizathu Group, Balaka, Malawi
Ndizathu group consists of 16 members. The majority of the group members are married with children and other dependants amongst them. The women run small businesses mainly shops selling fish, vegetables, groceries, clothes and others run restaurants. They are to buy more products and raw materials to stock their businesses. They started the businesses to earn a living and provide for their families.
Gloria is one member of the group. She is 40 years old, married with four children. Her husband runs a small business. Gloria sells cereals. She requires the money to buy more stocks of beans and groundnuts. The proceeds will enable her to feed and clothe her family. She started the business to support her family. She has been running a business for 8 years and one of her family members works with her. Her ambition is to purchase a farm garden and to increase her business.