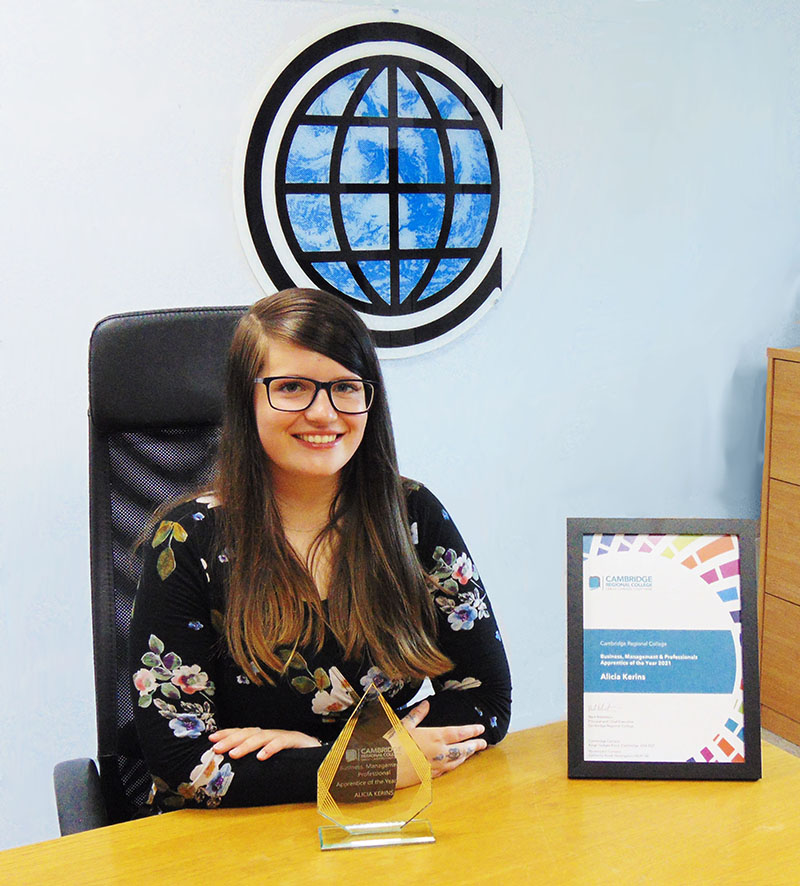 Apprentice Of The Year - June 2021
Cambridge Electronic Industries are proud to announce that Alicia Kerins, our assistant accountant, has won the Cambridge Regional College, Business, Management & Professional Apprentice of the Year award. Alicia, who is one of 4 apprentices we have had at CEI over recent years, has shown dedication to her work and course over her years of study and has been applying her knowledge to her position to achieve remarkable results on a daily basis.
At Cambridge Electronic Industries we are committed to supporting professional development, training and providing excellent working opportunities. We have so far had apprentices working in finance, sales and engineering, as well as management development and IPC in house training for our production operatives.