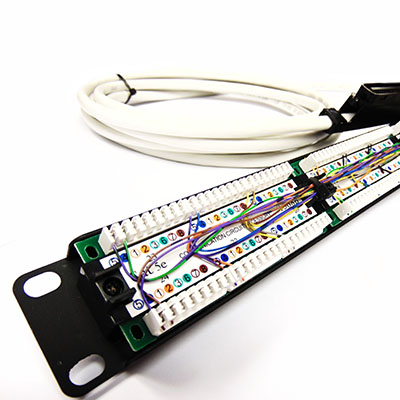 Features
Enclosures and sub-systems made to order
Rack and cabinet mounted panels for standard RJ45, BNC, F Type, D Sub, XLR patch panels
RJ45 Voice, 10baseT, Cat5, 100baseT Punchdown or Telco (RJ21) connections.
Fibre patch panels and breakout boxes for connector styles: ST, SC, Simplex and Duplex, SC APC, LC Duplex, MTRJ, FC and FCAPL
For more technical information, design assistance or a quotation on your specification, please contact us directly at sales@cambridgeelectronics.com
Panels
Cambridge Electronic Industries supplies standard and custom-made panels, enclosures and patch panels. We offer an extensive range including – panels for 19" or 23" cabinets, wall mounted and stand-alone units. We offer panels in all the available sizes, and we can supply them fully populated and wired or as separate components ready for assembly and as complete kits with patch cables provided.
One of our specialities is providing custom panels where we can complete the design, development and manufacturing in a few days, using our CAD modelling systems.
Cable panels always need careful looming and soldering, and the installation can be delicate, so we can deliver panels fully assembled and ready to plug into a data rack - saving our customers the trouble of carrying out this fiddly task on site. We can also produce bespoke installation and testing kits to assist with smooth and efficient integration for your on-site engineers.