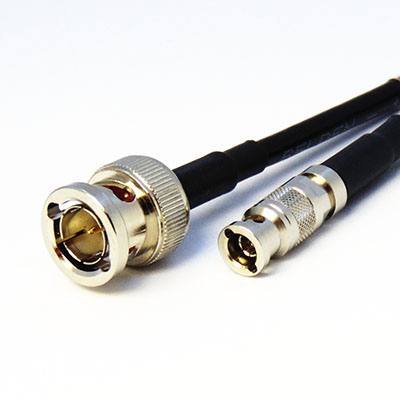 12GHz Coaxial Cable Assemblies
Our 12GHz coaxial cable assemblies are made in our in-house manufacturing facility at Waterbeach. We use the highest quality cable from the leading manufacturers coupled with our own precision connectors, providing speeds of 12Gbits/s over a single channel and meeting the SMPTE ST-2082 12G-SDI broadcast specification, whilst also meeting the CXP-12 CoaXPress standards.
Each cable is made to your requirements for length and we can also make mixed termination cables to any specification.
We are happy to produce cables at our Waterbeach facility for prototyping up to small scale production runs and are able to offer large scale production from our overseas manufacturing facility, with whom we have been partnered for over 25 years.
The products below are just a small sample of our standard product selection.
Showing 1 to 18 of 18 (1 Pages)