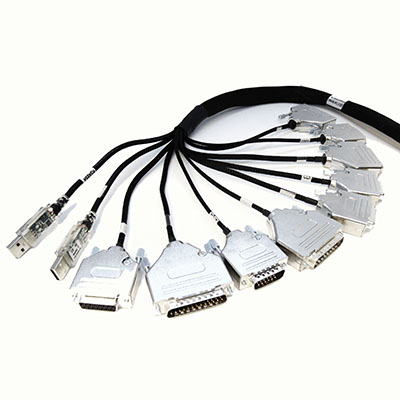 Features
Custom-made Multicore cable assemblies: D sub-miniature, HD20 9, 15, 25, 37 and 50 way
High Density D Sub, HD22, 15, 26, 44 and 62 way
Mixed layout / combination D's – RF, high power and high voltage, waterproof
V.35 (MRAC), X.21, RS232, RS422, circular, rectangular, SCSI, XLR, etc
Shielded, unshielded Multicore, twisted pair, extended distance, composite PVC, LSOH outer jacket
Over-moulding services: moulded cable assemblies, waterproof cable assemblies, SCSI, DVI, VHDCI, circular DIN, RCA-Phono, MDR, SDL, "D", Sub-miniature
For more technical information, design assistance or a quotation on your specification, please contact us directly at sales@cambridgeelectronics.com
Datacom Cables
Where cables need to perform over a distance quality makes a real difference. Cambridge Electronics Industries supplies bespoke cabling solutions for these situations – for example computer rooms, medical environments, or audio systems - with the option of adding shielding to protect the cable from interference. Incidentally, our over-moulding services are not limited to large production runs.
We work from customers' drawings to make up their designs using branded cables such as Molex and Tyco. We are experts in cables and their optimum applications and we can sometimes suggest an alternative brand which will give the same or better results for your requirement in a cost- effective solution.
The result? Beautiful, high quality cables, continuity tested and short tested, end to end.