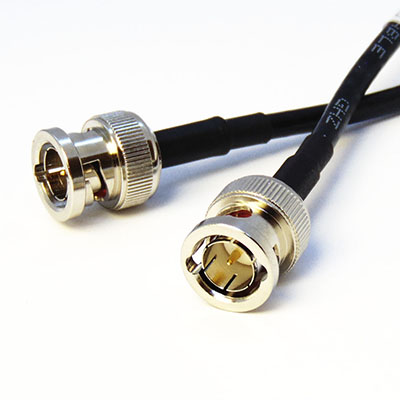 6GHz Coaxial Cable Assemblies
Conforming to the broadcast standard of SMPTE ST 2081-1, allowing bit-rates of 5.94Gbit/s over a single coaxial connection, our 6GHz coaxial cable assemblies are made from the highest quality cable from leading manufacturers and our own precision connectors. The assemblies also meet the CXP-6 CoaXPress standards for machine vision. For small production runs our patch cables are made at our in-house manufacturing facility in Waterbeach and for large scale production we can supply direct from our overseas manufacturing facility, with whom we have been partnered for over 25 years.
All our cables are guaranteed to be of the highest quality and are made using specialist techniques and fully continuity tested.
We can manufacture cables in any length and termination specification and you can see a small sample of our standard product range below.
Showing 1 to 7 of 7 (1 Pages)