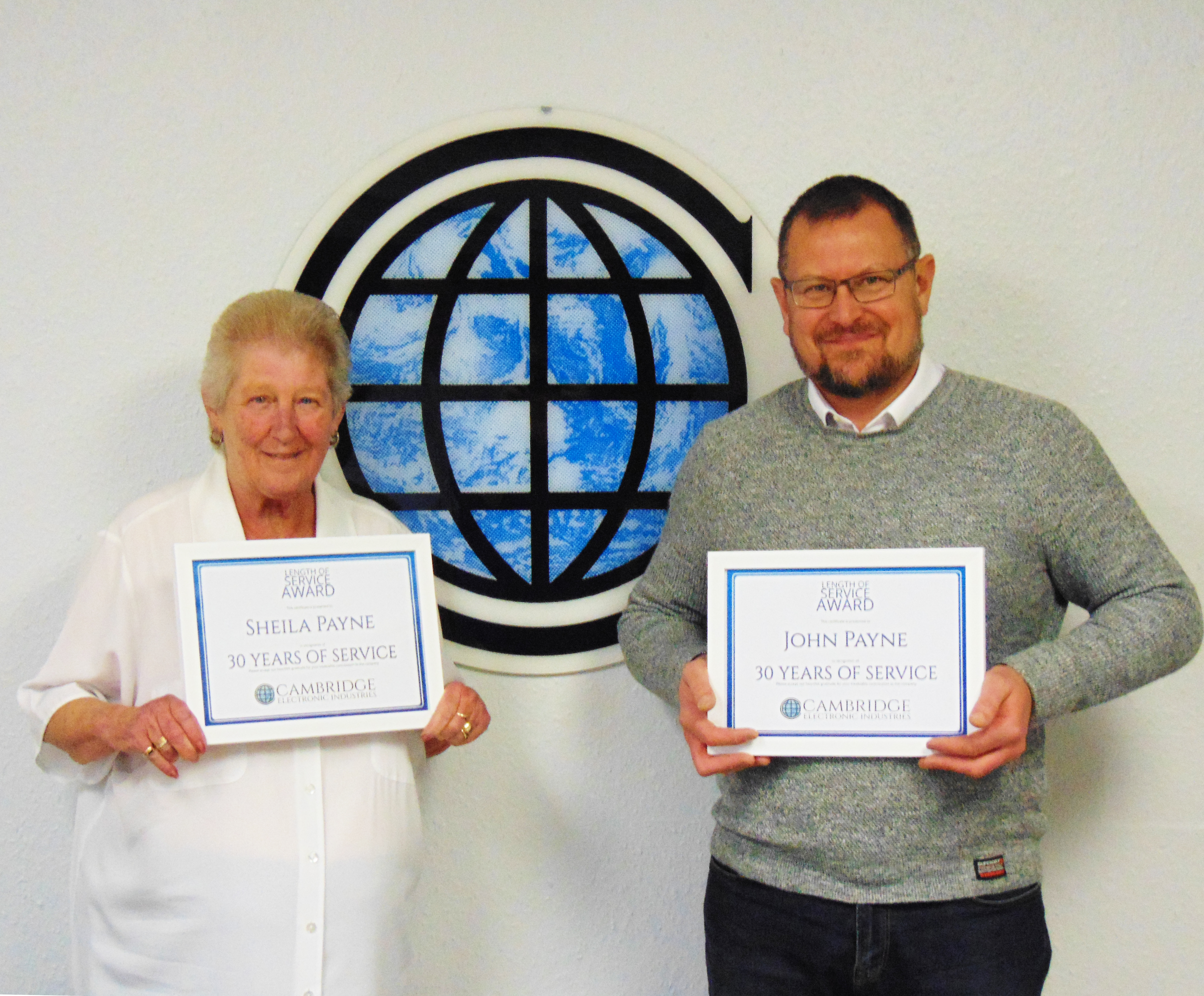 Long Service Awards - November 2019
Cambridge Electronic Industries is a small local company with 32 employees, many of who have worked at the Waterbeach Head Office for more than 10 years. The company was founded in 1983 by Michael Wilson, in response to demand from new technology enterprises in the area requiring high-quality bespoke cables and connectors. This ethos has always been maintained in the company which now has a global marketplace.
The company have been proud to hold two long service award days over the past week. The first was for two employees that have both been with the company for 30 years. Sheila and John Payne, (Mother and Son) both started at the company in 1989, a year after the company expanded into making cable assemblies. Their long service was celebrated with a cream tea enjoyed by all employees and certificates were presented by the Managing Director.
A further two employees Peter Fayers and Tim Clark also received certificates for 25 years of service. Peter has been our Technical Director for 21 of those 25 years and created our CoaXVision range of RF Coaxial connectors used predominately in the broadcast and machine vision markets.
The company attributes the success of retaining staff in its ability to promote from within, continuing professional development and a friendly working environment. The company prides itself on its work-life balance.